Movie archive: 9 search hits
Interviews: no search hits
Movie archive
Eiffel
Eiffel | Frankreich 2021 | Drama, Biography, Romance Films | Martin Bourboulon | 6
La daronne | Frankreich 2020 | Comedy, Crime Comedy | Jean-Paul Salomé | 12
As the interpreter of a drug squad, Patience (Isabelle Huppert) translates the wiretapped phone calls of the scene. When her mother's expensive nursing home threatens to kick the old woman out, Patience uses her knowledge and enters the business...
Le mystère Henri Pick | Frankreich 2019 | Comedy | Rémi Bezançon | oA
Cynical literary critic Jean-Michel is sceptical of the origin tale of the successful novel "The Last Hours of a Great Love" - a Breton pizza chef Henri Pick is said to have written it in the back room of his pizzeria – and begins to ...
Au nom de ma fille | Deutschland/Frankreich 2016 | Familiy History, Crime Drama | Vincent Garenq | 12
André Bamberski's 14-year-old daughter Kalinka died in 1982, while in the care of her mother and her stepfather Dr. Dieter Brombach. Bamberski has fought for decades to bring Brombach, the alleged rapist/murderer of Kalinka, to justice.
Les vacances du petit Nicolas | Frankreich 2014 | Comedy | Laurent Tirard | oA
Nick, his parents and his grandma take a trip to the seaside. On the beach Nick finds some new friends: Ben, who isn't on holiday but lives there, Früchtchen who eats the whole day long, and Isabelle who follows Nick around with stars in her eyes.
Les garçons et Guillaume, à table! | Frankreich 2013 | Comedy | Guillaume Gallienne | 12
Guillaume is convinced he wants to be a girl. His neurotic mother and the rest of his conservative family are convinced he is gay... A comedy about identity, alienation, and sexual discovery.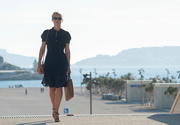 Un homme à la hauteur | Frankreich 2016 | Liebeskomödie | Laurent Tirard | oA
Diane, an immensely beautiful and successful lawyer, falls in love with Alexandre, an architect who is likewise high-flying and charming. Everything could be perfect, but Alexandre is just around 1,40 m tall and Diane worries what people might think.
La fine fleur
La fine fleur | Frankreich 2020 | Comedy | Pierre Pinaud | 6
ALLE ANGABEN OHNE GEWÄHR.
Die Inhalte dieser Webseite dürfen nicht gehandelt oder weitergegeben werden. Jede Vervielfältigung, Veröffentlichung oder andere Nutzung dieser Inhalte ist verboten, soweit die INDIEKINO BERLIN UG (haftungsbeschränkt) nicht ausdrücklich schriftlich ihr Einverständnis erklärt hat.