Cinema listings: no search hits
Movie archive: 11 search hits
Interviews: no search hits
Movie archive
Men, Women & Children | USA 2014 | Drama, Comedy | Jason Reitman | 12
MEN, WOMEN & CHILDREN, a mellow, floating ensemble piece, portrays several parents and teenagers and their ways of using, abusing, controling or exploring the internet.
USA/Großbritannien 2018 | Action, Comic book movie, Science Fiction | Peyton Reed | 12
A superhero film with Paul Rudd as Ant Man.
Where'd you go, Bernadette? | USA 2019 | Comedy, Drama | Richard Linklater | 6
Cate Blanchett is Bernadette Fox. Once a celebrated architect in LA, she is now a feared, eccentric neighbor and mother in Seattle.
Playing with Fire
Playing with Fire | USA 2019 | Comedy | Andy Fickman | oA
Halloween | USA 2018 | Horror | David Gordon Green | 16
Laurie Strode has her last confrontation with masked killer Michael Myers.
USA 2021 | Horror | David Gordon Green | 18
Continuing straight from the end of HALLOWEEN (2018), Michael is still not dead. But now the town decides to stage a manhunt for the masked maniac.
USA 2015 | Adventure, Action, Science Fiction | Colin Trevorrow | 12
Multimillionaire John Hammond's dream of building a theme park with real dinosaurs has become a reality. But not everything is honky dory. An unidentified dinosaur from the park lab is lurking in the woods.
Measure of a Man | USA 2017 | Drama, Comedy | Jim Loach
Jim Loach's film has all the ingredients of an archetypical coming-of-age film but is much sadder than the majority of films in the genre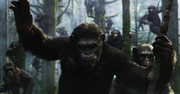 Dawn of the Planet of the Apes | USA 2014 | Action, Drama, Science Fiction | Matt Reeves | 12
Ten years after a disease that spread around the globe killed most of humankind, humans who survived the disease go head-to-head with a group of ape survivors.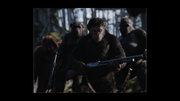 War for the Planet of the Apes | USA 2017 | Science Fiction, Action, War Film | Matt Reeves | 12
US Science-Fiction film directed by Matt Reeves with Woody Harrelson, Andy Serkis, and Judy Greer.
Wilson | USA 2017 | Comedy | Craig Johnson | 12
Wilson is the kind of guy who will chew your ear off with his bitterness while you're at a bar, a cafe, or the subway; someone who hates everyone, most of all himself. An adaptation of the ultra-depressing Daniel Clowes graphic novel.
ALLE ANGABEN OHNE GEWÄHR.
Die Inhalte dieser Webseite dürfen nicht gehandelt oder weitergegeben werden. Jede Vervielfältigung, Veröffentlichung oder andere Nutzung dieser Inhalte ist verboten, soweit die INDIEKINO BERLIN UG (haftungsbeschränkt) nicht ausdrücklich schriftlich ihr Einverständnis erklärt hat.