Movie archive: 10 search hits
Interviews: no search hits
Movie archive
"Es sollte möglichst so ausschauen, als wären die teuren Möbel schon verkauft worden."
Österreich/ Deutschland/ Luxemburg/ Frankreich 2022 | Drama, Historical Film | Marie Kreutzer | 12 | Interview
Every day the corset is laced and the hair is brushed for hours. Austrian empress Elisabeth (Sisi) keeps getting thinner and more headstrong. She resists the pressures of the court, rides horses for hours, goes travelling.
Draußen in meinem Kopf | Deutschland 2018 | Drama | Eibe Maleen Krebs | 12
DRAUSSEN IN MEINEM KOPF is about the friendship between 28-year-old Sven, who has muscular dystrophy, and young volunteer Christoph who looks after him.
Deutschland 2015 | Drama | Marc Brummund | 12
1968. Wolfgang's stepfather decides to put the 14 year old in a Christian reform school called FREISTATT. Beneath the friendly facade lies a regime of forced labor and collective punishment. Director Marc Brummund aligns himself with a classic ...
Schweiz 2017 | Drama, Sociological Film | Petra Volpe | 6
Switzerland, 1971. A vote for women's suffrage is pending and a small group of brave women advance equality and fight against the resistance in their small village.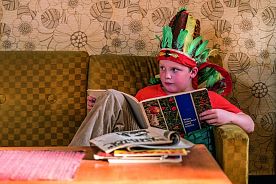 Deutschland 2018 | Biography, Drama, Literary Film Adaptations | Caroline Link | 6
A German coming-of-age film set in the 70s.
Deutschland 2020 | Drama | Ilker Çatak | 16
Samuel and Janik are best friends and are planning a long trip to Istanbul after high school graduation. Then something stupid happens involving alcohol, but the two of them still go without patching up their deep divide.
Simon sagt 'Auf Wiedersehen' zu seiner Vorhaut
Deutschland 2015 | Comedy | Viviane Andereggen
Deutschland/Schweiz 2013 | Drama | Petra Volpe | 12
Zurich. The whole city is preparing itself for Christmas. A number of the men and women scurrying around on Christmas Eve for their last minute shopping cross paths with Mia, a sex worker. A film about love, sex, and bourgeois hypocrisy.
Deutschland 2019 | Drama | Ina Weisse | 12
DAS VORSPIEL is a film about disappointment, about music obsessiveness, about a women without a center amongst five men (son, father, husband, lover, violin student).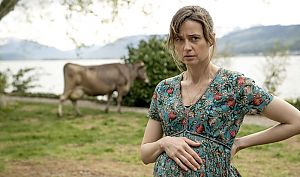 My Wonderful Wanda
Wanda, mein Wunder | Schweiz 2020 | Drama, Comedy | Bettina Oberli | oA
Wanda travels from Poland to Switzerland in order to care for bed-ridden Joseph in the home of the Wegmeister family. When she gets pregnant from Josef, the facade of the bourgeois family crumbles.
ALLE ANGABEN OHNE GEWÄHR.
Die Inhalte dieser Webseite dürfen nicht gehandelt oder weitergegeben werden. Jede Vervielfältigung, Veröffentlichung oder andere Nutzung dieser Inhalte ist verboten, soweit die INDIEKINO BERLIN UG (haftungsbeschränkt) nicht ausdrücklich schriftlich ihr Einverständnis erklärt hat.