Cinema listings: no search hits
Movie archive: 13 search hits
Interviews: no search hits
Movie archive
USA 1997 | Comedy | Joel Coen | 12
Jeff Lebowski is one of the laziest people in LA. He's an old hippie who lives for bowling and White Russian cocktails. When out bowling one evening with his friends Walter und Donny, he is mistaken for a millionaire by the name of the Big Lebowski.
Blood Simple | USA 1984 | Thriller, Crime, Crime Drama | Joel Coen | 18
A revival of the restored version of the Coen brothers 1984 debut. Bar owner Marty hires sleazy detective Vissar to kill his wife Abby and her lover Ray, but Vissar has his own plans.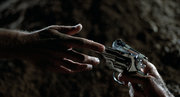 Blood Simple
Blood Simple | USA 1984 | Crime Drama, Thriller | Joel Coen | 16
The debut feature of the Coen Brothers is a bloody neo-noir where things ecalate bloodily from a jealous husband putting a PI on his wife's tail.
Bridge of Spies | USA 2015 | Drama, Thriller | Steven Spielberg | 12
Lawyer James Donovan from Brooklyn is suddenly involved in world-politics when he gets a mission assignment from the CIA.
Burn After Reading
Burn After Reading | USA 2008 | Comedy, Crime Drama | Ethan Coen, Joel Coen | 12
Spy comedy by the Coen Brothers about various more or less dimwitted characters following schemes to get rich.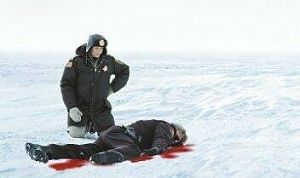 Fargo
USA 1996 | Comedy | Joel Coen | 16
USA/Großbritannien 2016 | Comedy, Musical | Joel Coen, Ethan Coen | oA
The new Coen film is set in a Hollywood studio in the 50s. Scarlett Johansson is a bathing beauty in a water ballet, George Clooney is Baird Whitlock, a movie star in the vein of Charlton Heston. When Whitlock is kidnapped by "The Future" gang, ...
USA 2013 | Drama, Music Films | Ethan Coen, Joel Coen | 6
New York, 1961: A week in the life of Llewyn Davis. He is a young folk singer waiting for his big break. Night after night he looks for a new place to crash and usually lands at the home of his fellow folk musician friends, Jim and Jean.
A Serious Man
USA 2009 | Comedy | Ethan Coen, Joel Coen | 12
USA 2017 | Crime Comedy, Mystery | George Clooney | 16
SUBURBICON tells the story of the disintegration of a model family and a model suburb in 1950s America from the prespective of a young boy. The screenplay is written by the Coen brothers and the film is directed by Goerge Clooney.
USA 2014 | Action, Drama, Sportfilm | Angelina Jolie | 12 | NEW RELEASE
After a near-fatal plane crash in WWII, Olympian Louis Zamperini spends a harrowing 47 days in a raft with two fellow crewmen before he's caught by the Japanese navy and sent to a prisoner-of-war camp.
ALLE ANGABEN OHNE GEWÄHR.
Die Inhalte dieser Webseite dürfen nicht gehandelt oder weitergegeben werden. Jede Vervielfältigung, Veröffentlichung oder andere Nutzung dieser Inhalte ist verboten, soweit die INDIEKINO BERLIN UG (haftungsbeschränkt) nicht ausdrücklich schriftlich ihr Einverständnis erklärt hat.